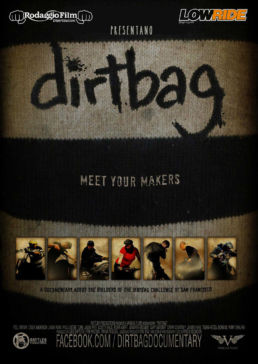 DIRTBAG
How to build a chopper with a few bucks, much pride and a lot of fun.
rent 4,99€ – download 8,99€
Language English
Subtitles Italian
Runtime 89 min
&nbsp
The film about the San Francisco Dirtbag Challenge, the most hardcore build off event in the world of motorcycle customization has its own philosophy. If you want a wicked motorcycle, then "Make it your own!" : build it yourself!
---
Read More/Watch The Trailer
The annual Dirtbag Challenge was born from an idea by Poll Brown as an answer to the american culture of luxurious choppers built with no more than 1000$ in less than a month.
A no frills, non sponsored contest that gathers thousands of supporters and motorcycle lovers. The film by Paolo Asuncion, presented at the 2014 Motorcycle Film Festival, follows the hilarious and formative mishaps of some of the builders from the last editions. The key idea is to make do without a lot. And to never, ever take it too seriously.